For our office in: Munich
Passion, creativity and determination are not just empty words at HOFFMANN EITLE. We share our clients' ambition and drive for success and always strive to gain an in-depth understanding of their individual issues and needs. To join us in this challenging and rewarding work, our international patent law firm is looking for entry-level professionals with a university degree in a scientific field and professional language skills in German and English.
Your Tasks
On the path to becoming a German Patent Attorney and/or European Patent Attorney at HOFFMANN EITLE, you can expect structured training in an international team in the progressive field of biotechnological innovations. Our experienced patent attorneys will accompany you throughout your training, offering support and guidance as you learn on the job. We are looking for a long-term, committed team member and offer excellent development opportunities for successful candidates. We also offer the opportunity to work at our London office (central location, approx. 40 employees) for a limited period of time (3 to 6 months) during your training.
Your Qualifications
As a Biochemist
You are a successful graduate of biochemistry or a similar discipline and are highly committed to staying abreast of the trends driving innovation in your field and to applying your expertise effectively for our clients.

As a Person
Your professional competence is combined with a passion for working as part of a team. You have an aptitude for grasping complicated ideas and the ability to analyse and accurately present a complex set of facts with eloquence.
An excellent command of the English language, ideally gained during time spent in an English-speaking country, is essential in our international team. Japanese or Korean language skills are an advantage but not a requirement.
Your Benefits
In-depth training
Independent work on real cases
Opportunity to expand your technical knowledge in innovative fields
Competitive remuneration
Generous training budget
Subsidised lunch
39-hour week (flexitime)
Possibility to work remotely
An attractive workplace in a modern office building with good transport connections (U-Bahn, bus, motorway A94)
Weekly offer of fresh fruit basket as well as water, coffee and tea
Company pension scheme
Childcare support
Teamwork in a multicultural environment
Social events
Have we described your personal strengths and interests? Apply now to become part of an intellectual property law firm that values who you are as well as what you do.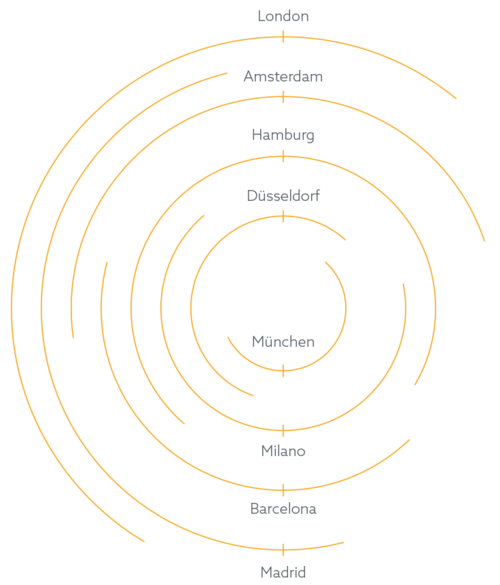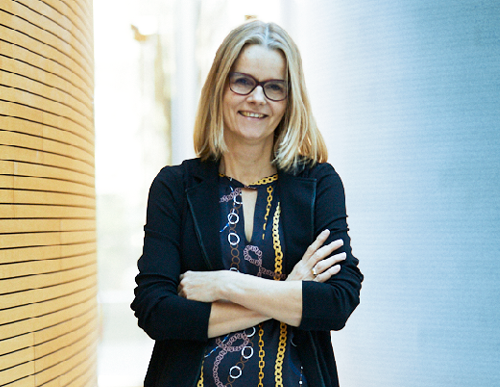 International diversity
Personal drive and individual strengths are highly valued at HOFFMANN EITLE. These valued individual qualities contribute to our diversity, benefitting colleagues and clients alike. Our team comprises people from over 20 different countries on all five continents, with experts from an even wider range of specialist fields. This creates a culture of open-mindedness and interdisciplinary collaboration, in which each person is individually appreciated.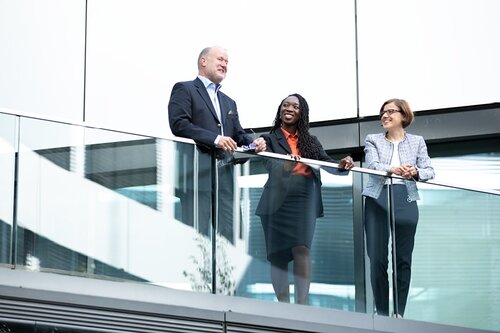 Working at HOFFMANN EITLE
A workplace is more than just a desk. Our more experienced attorneys are always on hand to provide support and guidance as well as on-the-job training to new employees.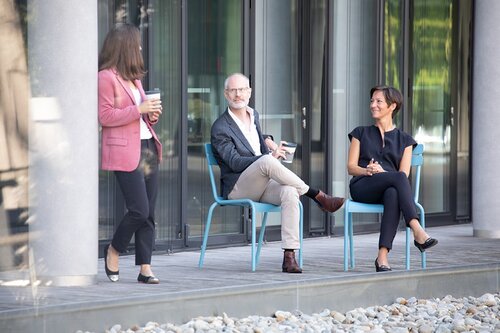 Your job in practice
Practical experience will be at the forefront of your training. You will learn by working on real cases and will be guided and trained in the process by experienced colleagues, with the end goal of independently managing clients' cases.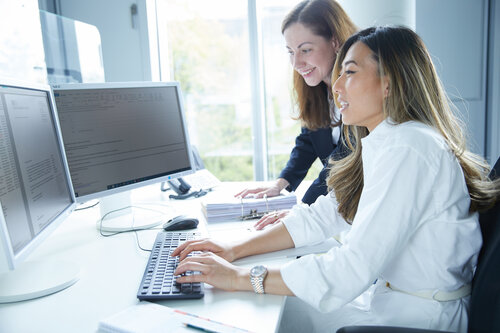 "Trust, experience, team spirit - you get a lot here."
Learn with the experts
Frequent awards from leading professional bodies attest to the high standards and attention to detail at HOFFMANN EITLE. At our firm, you will benefit first-hand from the expertise and experience of colleagues.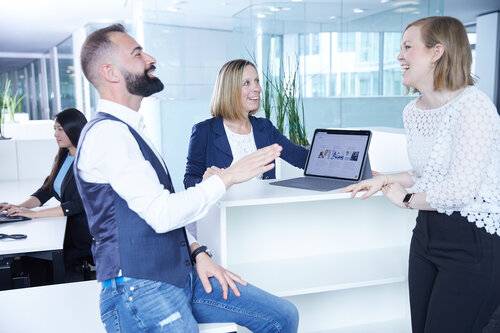 What can you expect at HOFFMANN EITLE?
We offer the security of an employer that has existed for more than 125 years, and the stability of fixed employment with a monthly salary and regular pay rises, combined with the flexibility to organise your working hours in a way that suits you.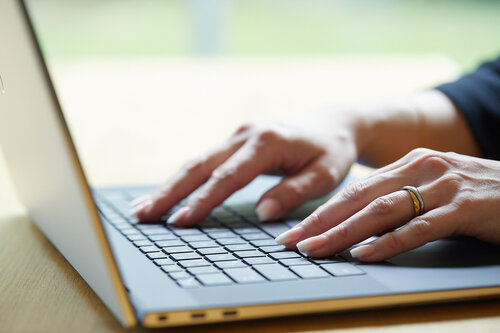 "Here I can and should develop."
What do we expect of you?
In addition to a university qualification in a relevant technical field, excellent command of the English language, ideally gained during time spent in an English-speaking country, is essential for this multifaceted training programme. Successful applicants will have a confident, easy manner, excellent understanding in their specialist field, and the ability to analyse and accurately present a complex set of facts with eloquence.