Legally secure agreements for efficient technology transfer
In order to efficiently and reliably reach the economic and technological objectives of the parties, creative solutions and clear clauses are crucial. Licence, R&D and other IP-related contracts are part of the core expertise of our attorneys.
We advise you in all technical areas:
Chemistry
Life sciences
Biotechnology
Electrical engineering
Digital technologies
Mechanical engineering
Our expertise in IP contracts:
Licences and other IP agreements
IP-related antitrust law
Technology-related competition law
Assertion of/defence against claims for damages
Compulsory licences
Provisional injunctions
Inspection proceedings
Border seizures
Patent strategy advice
Proactive approach to IP contracts
Our experience in negotiation management as well as in the exploitation and enforcement of intellectual property rights comes into play when negotiating and drafting licence and R&D agreements. Taking a proactive approach, we consider possible future scenarios, keep an eye on antitrust requirements and protect potential areas of conflict. We also help you draft watertight agreements using clear definitions, clauses and formulations, ensuring that your objectives are met.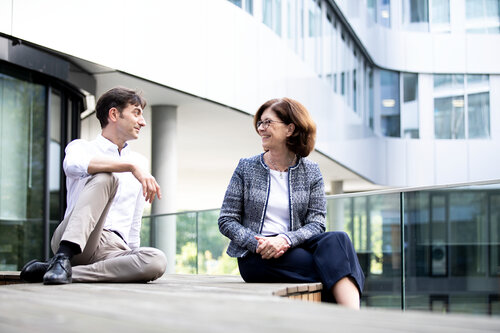 Contact persons for IP contracts