Germany deposited its instrument of ratification of the UPC Agreement
News | 17.02.2023
Today, the German government deposited its instrument of ratification of the Agreement on a Unified Patent Court (UPCA) with the European Council, which triggers the official entry into force of the UPC and thus a significant change for European Patent law.
In line with the already expected timeline, the UPC will now formally enter into force on June 01, 2023. From this point on, it will be possible to bring an action to the UPC as well as to obtain a European patent with unitary effect.
In view of today's activity, the Sunrise Period will now start on March 01, 2023. During these three months prior to the UPC entering into force, holders of European applications and patents have an opportunity to opt out of the UPC jurisdiction.
For more information visit our FAQ or have a read in our UPC-Handbook.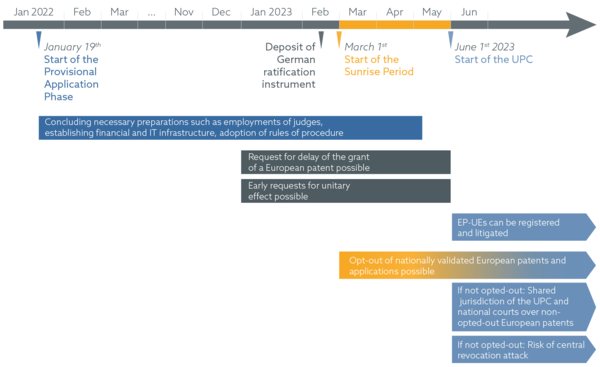 back