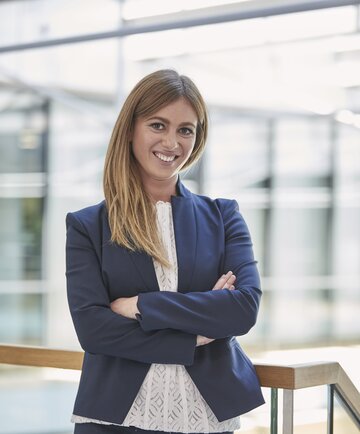 A passionate chemist in love with IP
Arianna Bartolini is an Italian patent attorney and a part-qualified European patent attorney. She works in the Chemistry practice group and specializes in polymers, polymer compositions, pharmaceutical compositions, cosmetics and nutraceutical products. She has been involved in patent prosecution before the European Patent Office (EPO) and the Italian Patent and Trademark Office (UIBM), as well as opposition cases before the EPO and infringement cases before the national courts. At the same time, she has a wealth of experience in drafting patent applications in a range of technical fields.

Arianna loves discussing inventions with clients and suggesting the IP strategies that can help them to strengthen their IP portfolio. She likes combining her passion for chemistry with her love of IP with the aim of drafting, prosecuting and defending the client's portfolio.

Prior to joining the firm in 2018 as a trainee patent attorney, Arianna earned her PhD in Chemistry at the University of Florence, with a case award from a major multinational in the consumer goods and healthcare industry. As part of her PhD, she had the opportunity to train in Belgium at their R&D center. Arianna's doctoral research focused on the field of soft matter, polymer chemistry, and nano- and microencapsulation. Her work has been published in numerous scientific journals, and it also resulted in several patent applications.

When not at work, Arianna enjoys spending time in the nature, and reading about new findings in the archeological field. She loves sports, especially diving, and is always up for travelling around the world.
PhD in Chemistry at the University of Florence
MSc in Physical chemistry at the University of Florence - Period abroad for Master's thesis at Henkel AG & Co KGaA, Germany, in the field of polymer chemistry.
BSc in Chemistry at the University of Florence