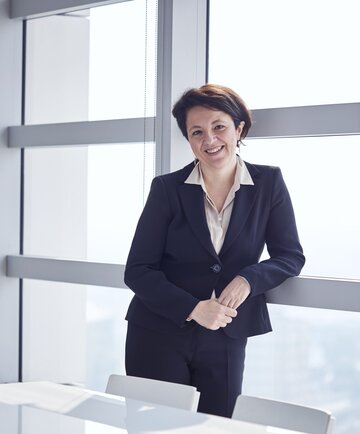 With you to protect your trademark from scratch
Barbara Perego is a highly qualified Italian and E.U. trademark attorney. For many years, she has been advising brand owners operating in various sectors, including the food, pharmaceutical and fashion industry.

With her curiosity and analytical skills, Barbara aims to identify each specific brand protection need in order to provide effective answers, by developing goal-oriented strategies for creating, implementing, maintaining and defending IP rights in matter of trademarks, designs and copyrights. Over several years of activity in the field of IP consultancy, she has implemented her professional skills with an in-depth knowledge of all administrative procedures applied by the Italian, E.U., and other trademark offices worldwide.

Before joining HOFFMANN EITLE, Barbara had been working for several years in an Italian well-established I.P. firm.

In her spare time, Barbara practices yoga and she likes walking in the nature while listening to rock music.
Italian IP Attorneys Association - Trademarks section
Master's degree (laurea) in Foreign Languages and Literature, University of Milan
Italian Trademark Attorney
European Trademark Attorney