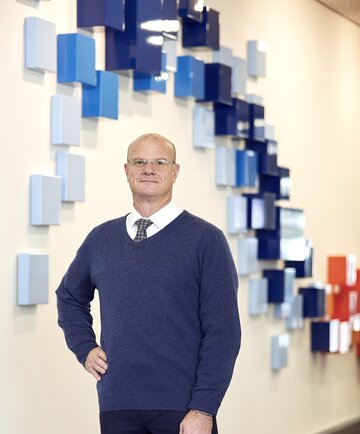 "In the fields of observation chance favors only the prepared mind." – Louis Pasteur, 1854
Joe Taormino is a European patent attorney specializing in Biotechnology litigation, who joined HOFFMANN EITLE in 1994, became a European Patent Attorney in 1998, and has been a Partner and co-leading the Biotechnology practice group since 2002.

His practice is focused on opposition/appeal proceedings at the EPO, due diligence work in acquisition matters and FTOs, as well as providing strategy for cross-border litigation. Of particular importance to Joe is meeting the business and strategic needs of his client base, which is primarily comprised of medium to large biotech and pharmaceutical companies.

Joe has partaken in numerous high-profile EPO Board of Appeal decisions over the last 20 years, has published several articles relating to patent law and biotechnology, and was appointed as a member and rapporteur to the European Commission Expert Group in 2016 advising on the development and implications of patent law as required by the Biotechnology Directive 98/44.

Before joining HOFFMANN EITLE, Joe obtained a B.A. degree in chemistry from Cornell University, Ithaca, NY, USA in 1985; a Ph.D. in molecular biology from The John Hopkins University, Baltimore, MD, USA in 1991; lectured in human genetics at the John Hopkins University in 1992, co-founded a start-up instrument company in Baltimore and then moved to Germany as an Alexander von Humboldt Postdoctoral Fellow at the University of Cologne in the field of transgenic animal models from 1993-1994.

As an American living in Germany for more than 25 years, Joe is fluent in both English and German. In his spare time, Joe is a percussionist and is a member of a Samba band.