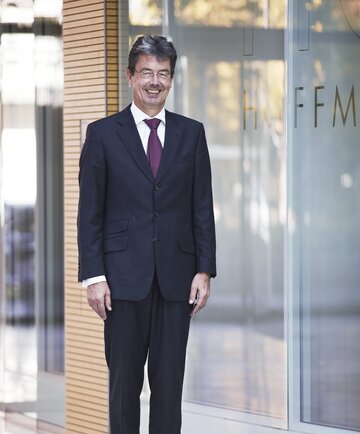 Experienced and open-minded IP professional
Stefan Mayrhofer, German and European patent attorney, has been with HOFFMANN EITLE's electrical engineering and IT practice group since 1994. He represents and advises clients in patent prosecution, opposition and litigation proceedings across all technical fields in electrical engineering and computer science, with particular focus on mobile communications, computer science, and control engineering.

Stefan received a Dipl.-Ing. degree in electrical engineering, focusing on communications engineering, control engineering and cybernetics, from the Friedrich-Alexander University in Erlangen-Nuremberg. He holds a Dr.-Ing. degree from the TU Munich for research on design algorithms for integrated circuits conducted in industry and during a stay at the University of California at Berkeley in 1990-1991. He also received a Master of Laws in European IP Law in 2008.

Outside the office, Stefan enjoys sailing and traveling.
Dipl.-Ing. from Friedrich-Alexander University in Erlangen-Nuremberg
Dr.-Ing. from TU Munich
LL.M. in European IP Law
German Patent Attorney
European Patent Attorney
German Patent Attorney Bar Association
epi
PICPI