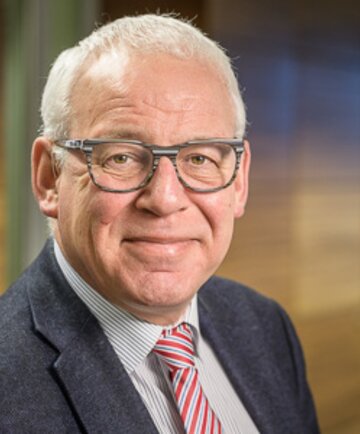 Bart van Wezenbeek, Dutch and European Patent Attorney is Of Counsel for HOFFMANN EITLE's Amsterdam office.

Already reaching the age of retirement, Bart is still active in the patent practice with the same enthusiasm as ever. He is especially involved in the training of patent attorneys, both starting attorney trainees that prepare for the European Qualifying Examination (EQE) and patent attorneys that are in need of continued professional education.

In his long professional career he has obtained a master in Biology, specializing in microbiology and molecular biology and a master in civil law with a special interest in patent law. While studying for these degrees he was working in a pharmaceutical company where he worked as a technician in the field of neuropharmacology. Later, he switched to the patent department, first as an information specialist searching in the literature and patent databases, but later as a trainee attorney.

After having become Dutch and European patent attorney in 1994 he moved to a start-up plant biotech company where he was a sole practitioner, also becoming qualified and acting as company counsel. Later, he moved to private practice, where he has focused on drafting, prosecuting and defending patent applications worldwide in a broad biological field, ranging from wastewater treatment to vaccine technology and from plant diseases to CRISPR-CAS applications.

Bart has a profound interest in patent litigation and was honoured to be installed as deputy justice in the IP chamber of the Dutch Appeal Court in The Hague. He also annotates decision by the Dutch courts and from the EPO Boards of Appeal for the case law database of one of the internationally known publishers.

Being actively involved in epi, the European organisation of patent attorneys, Bart has a strong international focus and a keen eye for new developments such as the Unitary Patent and the Unified Patent Court. Further, he is now also writing a PhD thesis at the University of Maastricht.

On a personal level, Bart is still physically active by playing table tennis and following spinning classes. Further pastimes are playing bridge and reading science fiction.
Dutch Patent Attorney
European Patent Attorney
Dutch Attorney-at-Law