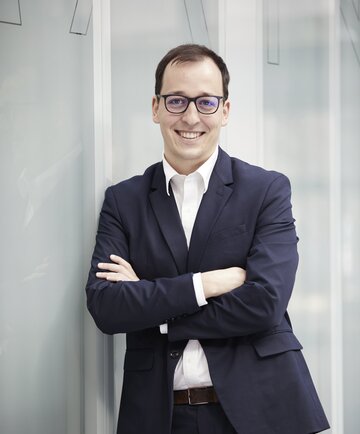 Daniel Offenbartl-Stiegert
Chemist and biotechnologist with interdisciplinary scientific expertise
Daniel Offenbartl-Stiegert has a background in chemistry with an emphasis on organic and biological chemistry, while his doctoral studies focused on biotechnology. His research in the field of DNA nanotechnology explored the design and uses of DNA nanopores, for example with applications for targeted drug delivery or biosensing. Additionally, Daniel developed photo-responsive protecting groups and investigated their applications for, for example, the targeted, epigenetic modulation of DNA. Daniel's interdisciplinary background allows him to see the bigger picture of client's objectives and provide them with holistic advice. With his broad technical expertise Daniel works across the fields of biotechnology and organic chemistry, but especially on nucleic acid-based technologies, e.g. DNA nanotechnology, RNAi, antisense, nucleic acid modifications. Daniel enjoys the international environment at HOFFMANN EITLE and works with a variety of clients from industry and academia from around the world – including Japan, the United States and Europe.

Prior to joining HOFFMANN EITLE, Daniel completed his Doctorate at University College London, UK. He co-authored several publications in scientific journals, e.g. Journal of the American Chemical Society, Angewandte Chemie und Nature Protocols.

In his spare time, Daniel enjoys long distance running and has completed several marathons.
Ph.D., University College London (UK)
M.Res., University College London (UK)
M.A. (Cantab), B.A., University of Cambridge (UK)