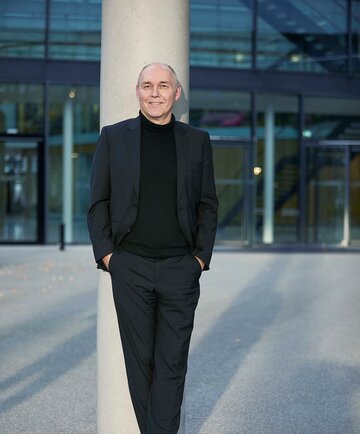 Peter Schweighart is German and European Patent Attorney and a partner in HOFFMAN EITLE's Mechanical Engineering practice group. For more than 25 years, he has been advising clients in many different technical fields ranging from consumer products to large scale equipment in power plants. He is involved both in patent prosecution and contentious matters with a wide experience in patent litigations. Peter's special focus lies on IP strategy to provide best coverage of his clients' business activities in a cost-efficient manner.

Peter studied at the Technical University Munich and the Imperial College London mechanical engineering, specializing on chemical and process engineering and obtained his Diploma degree in 1987. In 1994, he completed his doctorate with summa cum laude after research at the Technical University of Munich for an EU-funded project on efficient use of energy. Following his academic career, Peter joined HOFFMANN EITLE in 1994 and qualified as a German Patent Attorney and as a European Patent Attorney.

Clients turn to Peter because of his vast experience and clear advice especially when it comes to contentious matters and the best strategy in developing a valuable patent portfolio.

When not at work or spending time with his family, Peter can be found somewhere in an art gallery or with his camera in hand.
Dipl.-Ing. Univ., Mechanical Engineering, Technical University Munich
Dr. Ing., Technical University Munich
German Patent Attorney (1998)
European Patent Attorney (1999)
German Patent Attorney Bar Association
epi