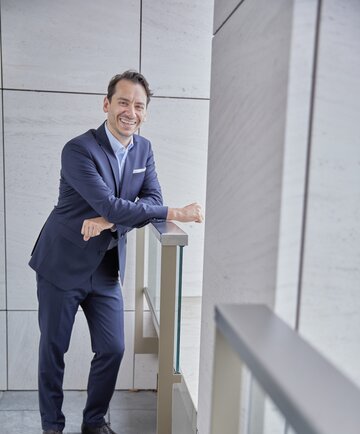 A versatile semiconductor physicist who can relate to your needs.
Narayan Sircar acquired in-depth knowledge on spintronic, magneto-optical and material properties of semiconductor nanostructures during his time as a fundamental research scientist before deciding to apply his skills hands-on in the industrial world as development engineer of semiconductor IC products. Now being member of HOFFMANN EITLE's Mechanical Engineering practice group, he enjoys making use of his cross-functional expertise in supporting clients who seek protection for their intellectual property in fields like automotive engineering, mechanical engineering and applied physics. As he is still in the early phase of his IP career, Narayan is currently mainly focused on the patent prosecution before the EPO and GPTO and patent drafting.

Having worked with people from all around the globe in his prior professional life, Narayan knows from his long-term experience that listening, keep learning and developing a thorough understanding will in the end turn to the client's greater benefit than rushing with advice and jumping to conclusions.

Before joining HOFFMANN EITLE, Narayan worked for several years for Intel Germany, Duisburg developing high-volume manufacturing test solutions on automated test equipment (ATE) for state-of-the-art 4G, 5G & LTE baseband modems. He obtained a PhD in sciences from the Technical University of Munich while being attached as scientific staff member to the Walter Schottky Institute, Technical University of Munich and the Institute for Experimental and Applied Physics, University of Regensburg. He spent a few months at the University of Santa Barbara conducting optical experiments for his doctoral thesis. Narayan is author and co-author of numerous publications besides his doctoral thesis on "Group IV all-semiconductor spintronics: Materials aspects and optical spin selection rules".

In the summer Narayan tries to contain nature's reign over his garden unless he is getting distracted by a good football match. In the winter at least a week is blocked for skiing. All year round he is not shy of a good party.
Dipl.-Phys. (Univ.), Dr. rer. nat.